Samsung was the very first company to combine a camera and a phone, when they released the Samsung SCH-V200 back in 2000. It could take up to twenty – yes, count it, twenty! – pictures at VGA resolution (very low resolution).
Since then, phone manufacturers have worked to work better cameras into their phones. Sony Ericsson was one such pioneer with their 'Cybershot' range of phones that boasted high resolution photographs with xenon flash and Carl Zeiss optics. Nokia was no slouch either, releasing one of the most well-received camera phones in the N8, and later going on to develop the 'Pureview' technology, most notable for a whopping 41-megapixel sensor that allows for mostly unpixellated digital zoom.
A quick note from LH Agenda…
Did you know our award-winning planners and journals are designed in collaboration with industry experts? They feature mindset, productivity and leadership content to inspire and empower you.
But even so, the biggest reason phone cameras can't compare to a dedicated digital camera – apart from a necessarily smaller sensor to keep things slim and light – is that they have no optical zoom.
Now Samsung has fixed that little problem with the Galaxy S4 Zoom. They have combined a digital camera, optical zoom and all, with a fully-functional smartphone. If you look at it from one side, it looks just like any other slim digital camera. But look at it from the other side, and lo and behold, it's a smartphone similar in style to Samsung's Galaxy range.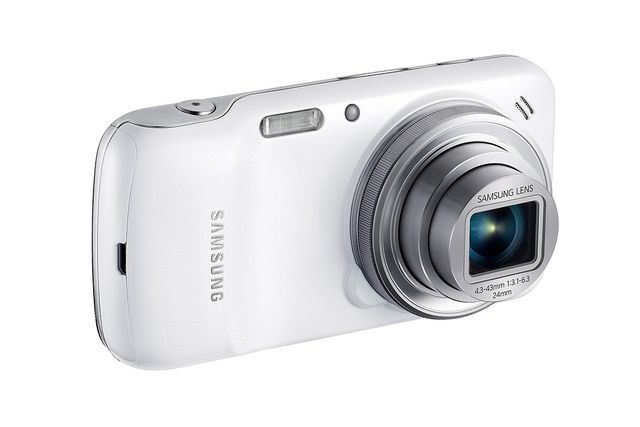 Photo Source
It most certainly isn't for everyone. I can only imagine how awkward it could be, handling such an oddly-shaped phone that doesn't sit comfortably in your hand. But if your job (or personal life) involves a lot of photo-taking, then the Galaxy S4 Zoom is certainly an attractive alternative to carrying two separate gadgets around. With enough bulk for a large sensor, xenon flash, and 10x optical zoom, it should be able to handle just about anything you'd throw at a normal digital camera. And then you can instantly upload your photos to the web, send them out to a few friends, or simply make a few calls if you're so inclined.
It may seem a crazy idea now, but so did the Samsung Galaxy Note when it first came out. And that went on to become a raging success. Certainly, the Galaxy S4 Zoom is something to keep a close eye on!
Featured Image Credit: Karlis Dambras
A quick note from LH Agenda…
Want to live a life that makes you excited? Our LH Planners use our Dream | Define | Do framework, based on proven mindset and productivity research, so we know it will help you achieve what you put your mind to!

Leanne Yong
Leanne Yong is an aspiring author currently working in the field of IT consulting. She loves games, gadgets and technology in general.